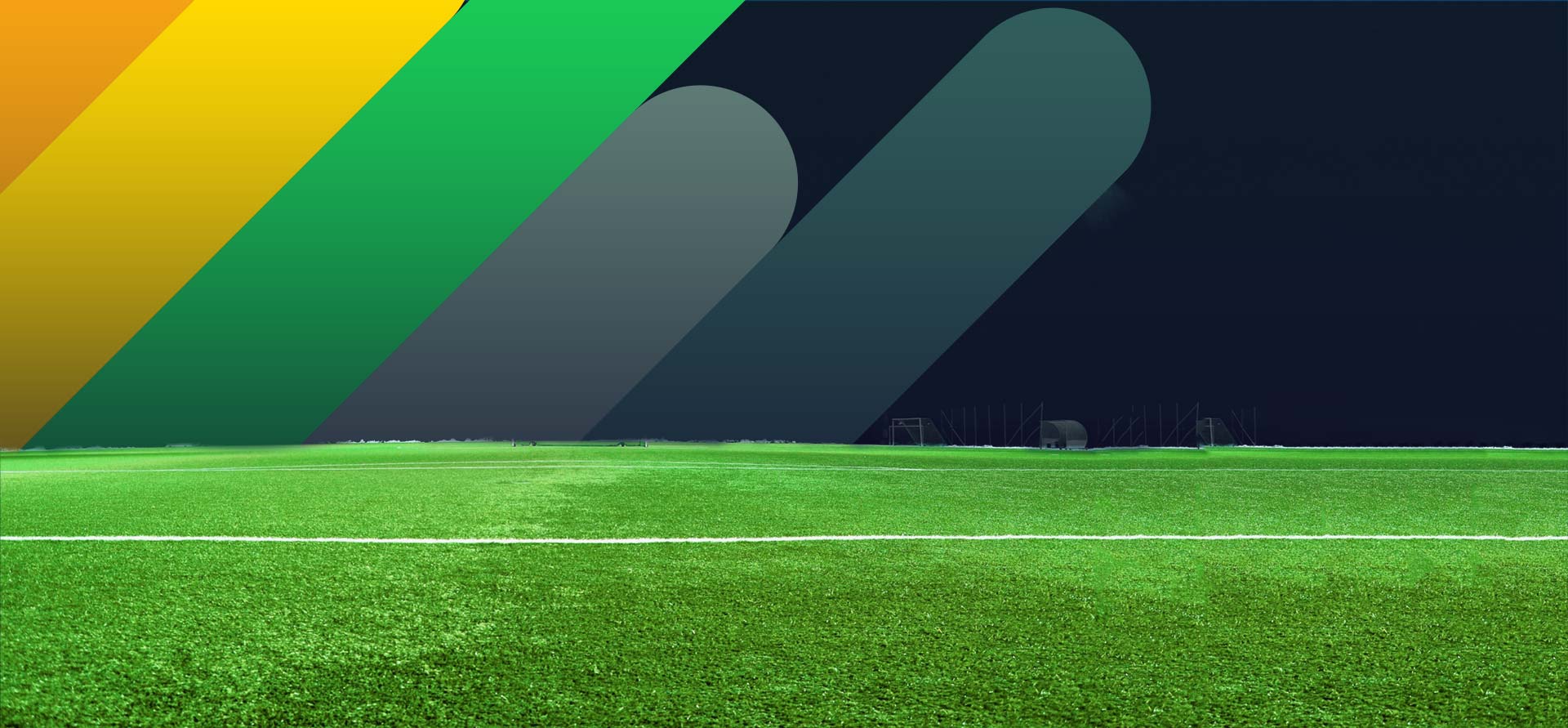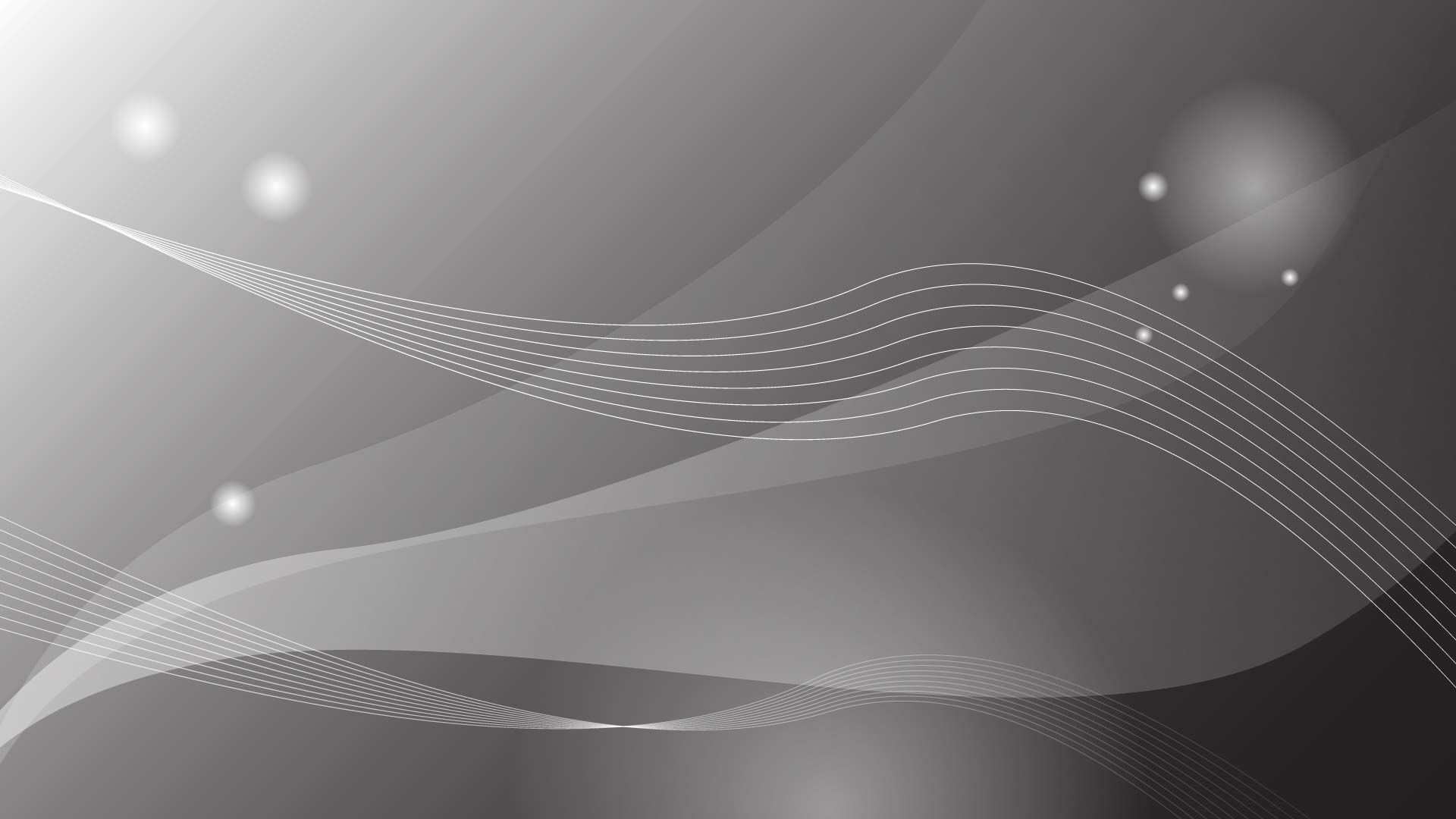 App Features
Book a Pitch

Get the best prices and manage your pitch bookings

Create A Match

Find team-mates or opponents and create your own match

Fixtures

Keep track of all your social games, competitive matches and more

My Leagues

Get information and access to all leagues

Split-Payment

Collect player fees or pay your share through your e-Wallet

Statistics & Tactics

Track individual and team stats like wins, goals, and more
Get the best prices when you book a pitch with The Cage and other venues.
Our app allows you to make payment, receive confirmation and notify your team mates. Plus, get updates on "flash" sales for off-peak availability and last-minute pitch openings.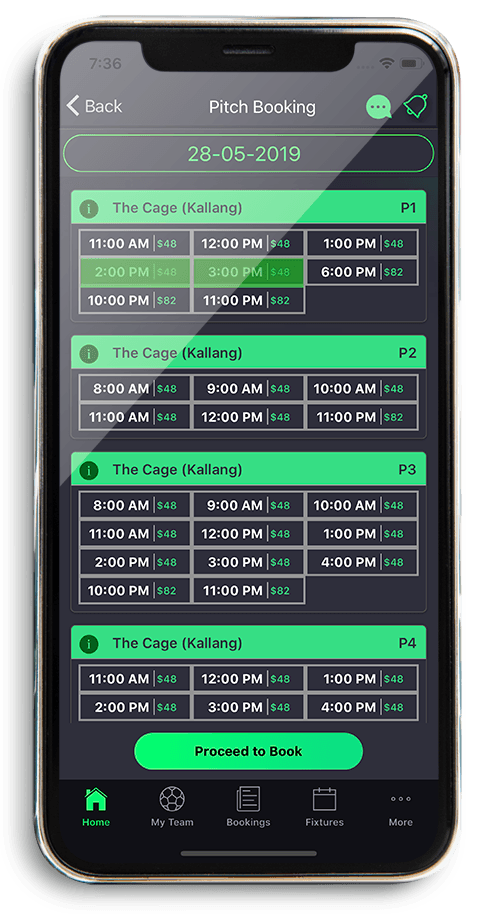 Need another player or looking for a friendly?
Fill up the slots on your team or find an opponent easily. We connect you to anyone you need to.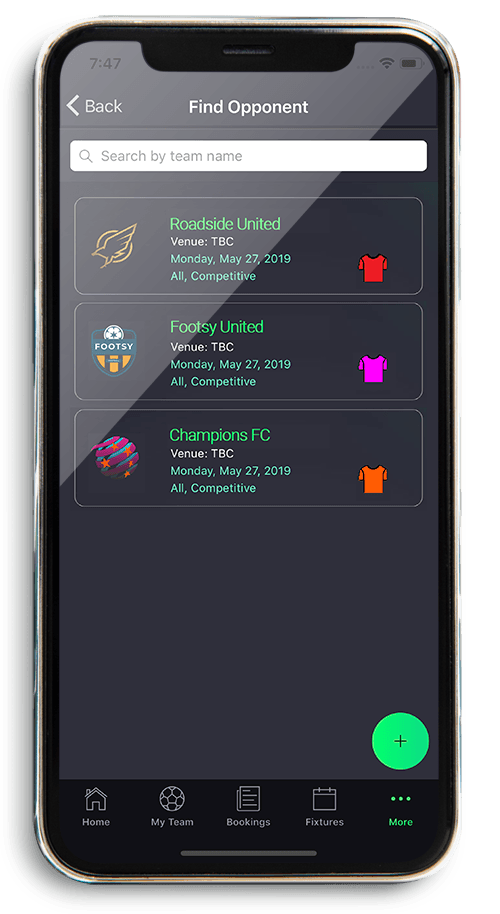 Keep track of all your fixtures cleanly & clearly.
Search through past or future games quickly and easily.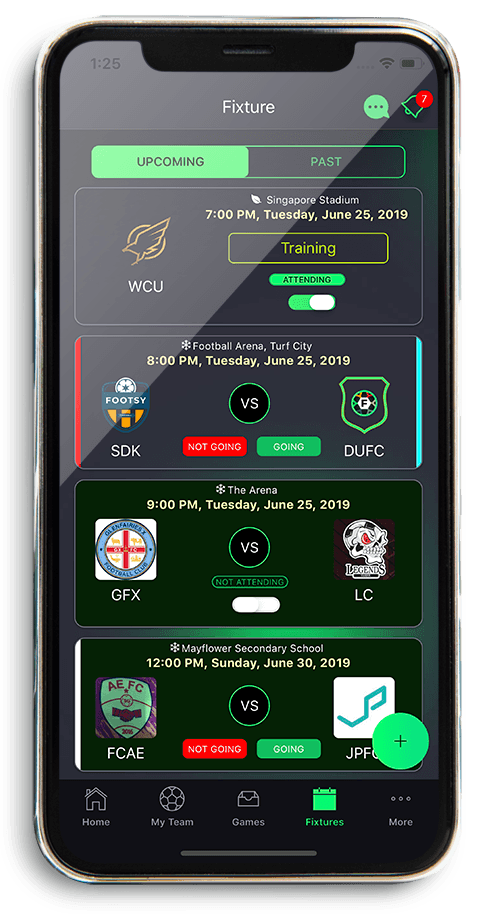 Get real-time information and access to all leagues.
See where the action is, get in on it, and keep track of your team's performance. Not part of any league or tournament yet? Find one that fits your schedule from the many tournaments on our App!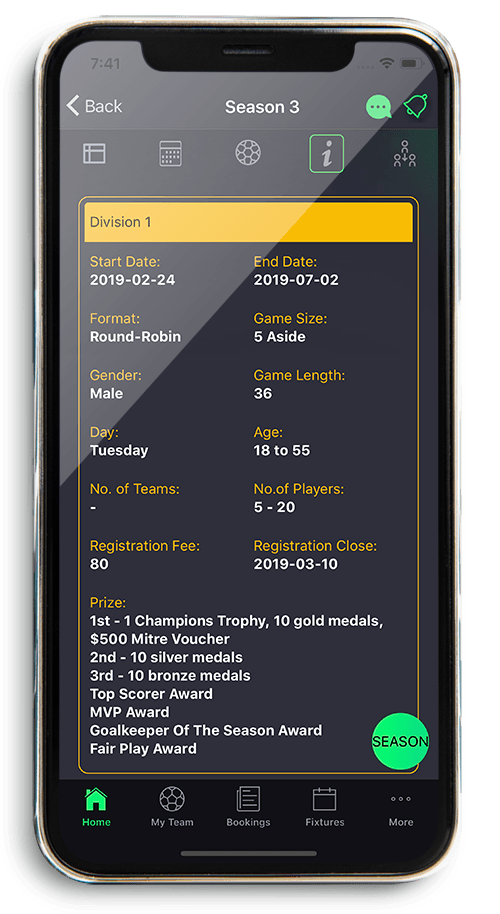 Easy payments and collections
Collect fees or pay your share through your e-Wallet which accepts eNets, credit cards and PayPal.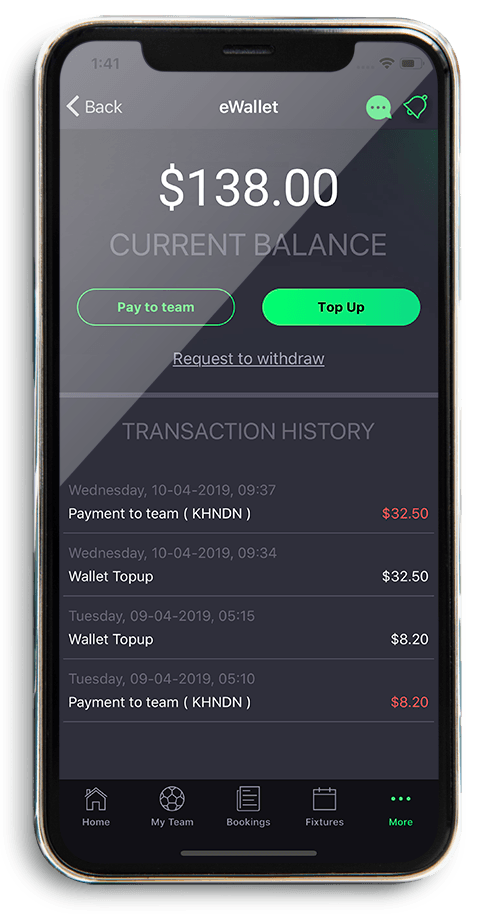 Track individual and team statistics such as scores and league standings.
Manage and plan your lineup and formations easily. Analyse your team's progress to better your performances.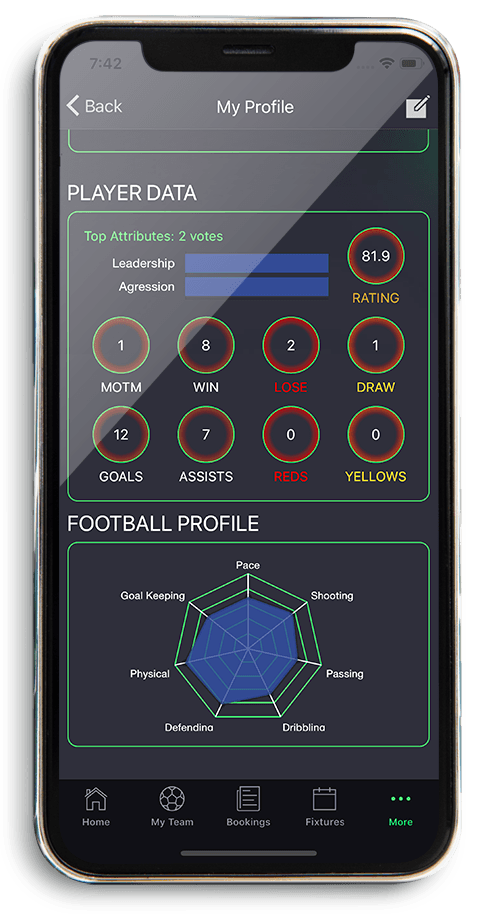 Available Worldwide