It was an overcast sky as the WMF World Cup 2019 Team Singapore Selection tournament took place on the 6th of July at the Rainforest Sports Hub. 8 teams were gathered with one goal in mind, to win the prestigious tournament which had a grand prize of $1250. There was more to this tournament though and as 17 hopeful individuals learned, dreams are possible.
It is the dream of every footballer out there to showcase their talents on the big stage, be it at club, national or international level. To go out on to the pitch with the lights and cameras trained on you; a feeling not many in their life would be able to experience.
This is exactly what the tournament held last Saturday was all about, to make dreams come true and that it did. The 17 that were selected for trials will be further shortlisted on the 13th and 14th of July 2019 at Hougang Stadium where the final squad will be chosen. The chosen few will, for the next few months, train to represent Singapore on the international stage at the WMF World Cup 2019 that will be taking place in Perth from 1 to 11 October 2019.
The 8 teams were divided into 2 groups, with all teams making it into the quarter finals. Over in Group A, Team Baroners 98 topped the Group with 6 points out of 9, tying with second-placed team Players but came out on top due to a superior goal difference. Team Joga Bonito came in third with 4 points while Team Hangover FC rounded off the group in fourth.
Group B looked very much like Group A, with the top 2 teams CPG and La Plata Jrs level on points at 7. CPG topped the group due to a superior goal difference to La Plata Jrs, with the AMS Team 1 (a team comprised of individual registrants) managing to come in third and Asadun FC coming in fourth.
The tournament was designed to test the mettle of the players, with minimal rest between games and with every team playing a back-to-back game at least once during the group stage. Teams were given no quarter in the knockout stages as well but teams did extremely well to put up high quality football despite the lack of rest.
Eventual champions CPG beat Team Hangover and Players en route to the final, where they faced off against Baroners 98, who beat Asadun FC and La Plata Jrs in the quarter and semi-final respectively.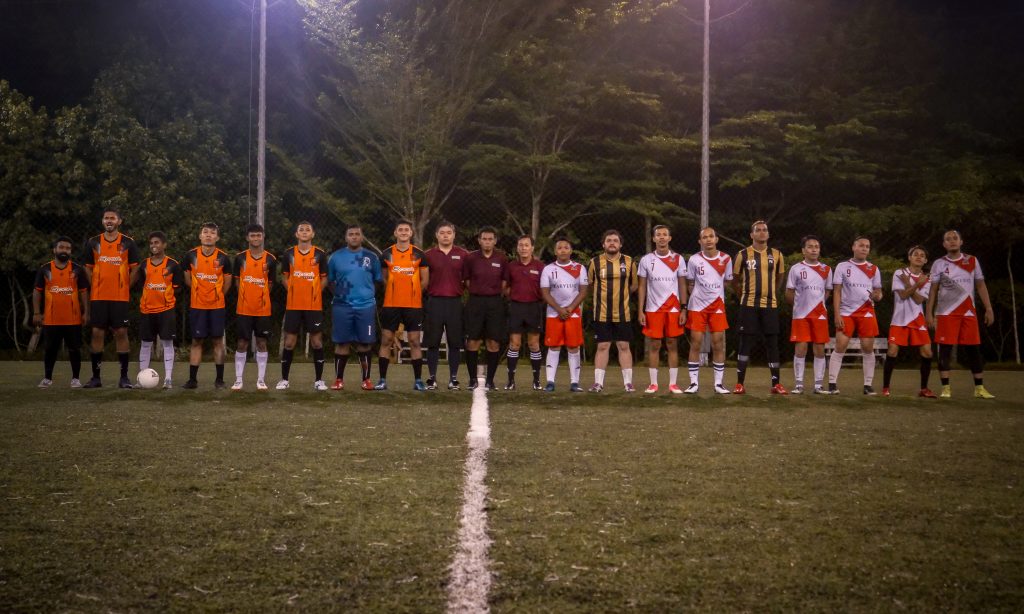 The final was an extremely balanced game, with both teams finding it tough to break the other down. With chances rare in a tight game, CPG managed to get the breakthrough and won the match 1-0.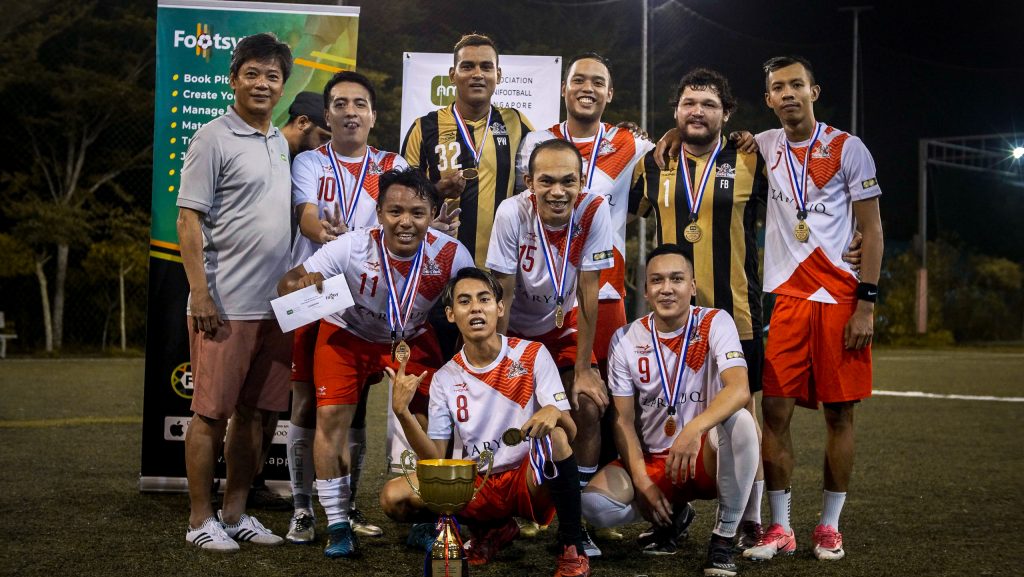 CPG were not done yet though. They wound up taking a clean sweep of honours with their striker Muhamm Danial Bin Mazlan winning the top scorer award with 9 goals for the tournament and their keepers Muhammad Fairus and Fearghus Lyle winning the Golden Glove for the least goals conceded.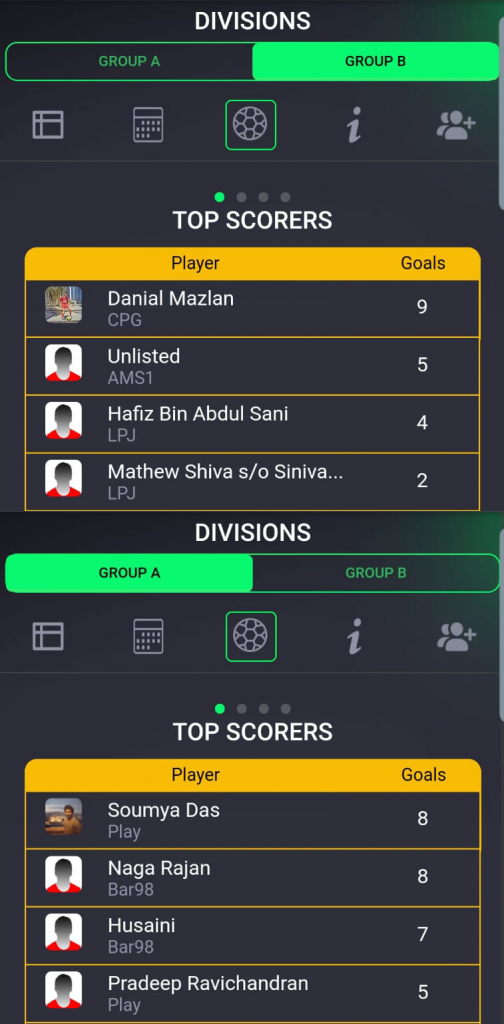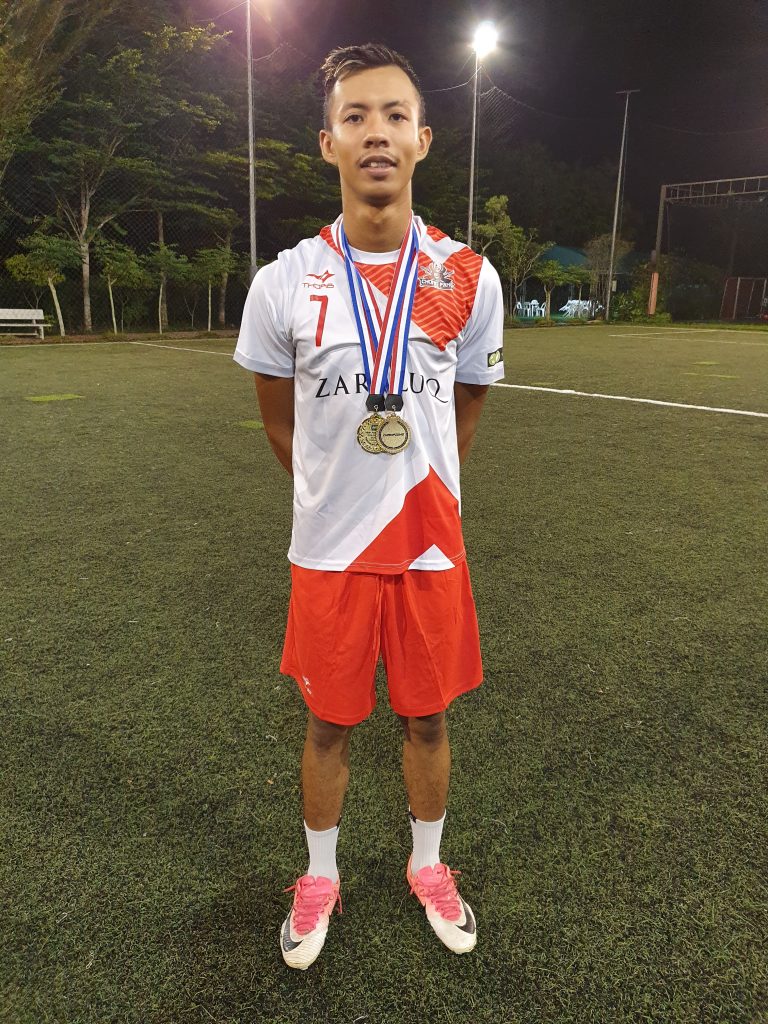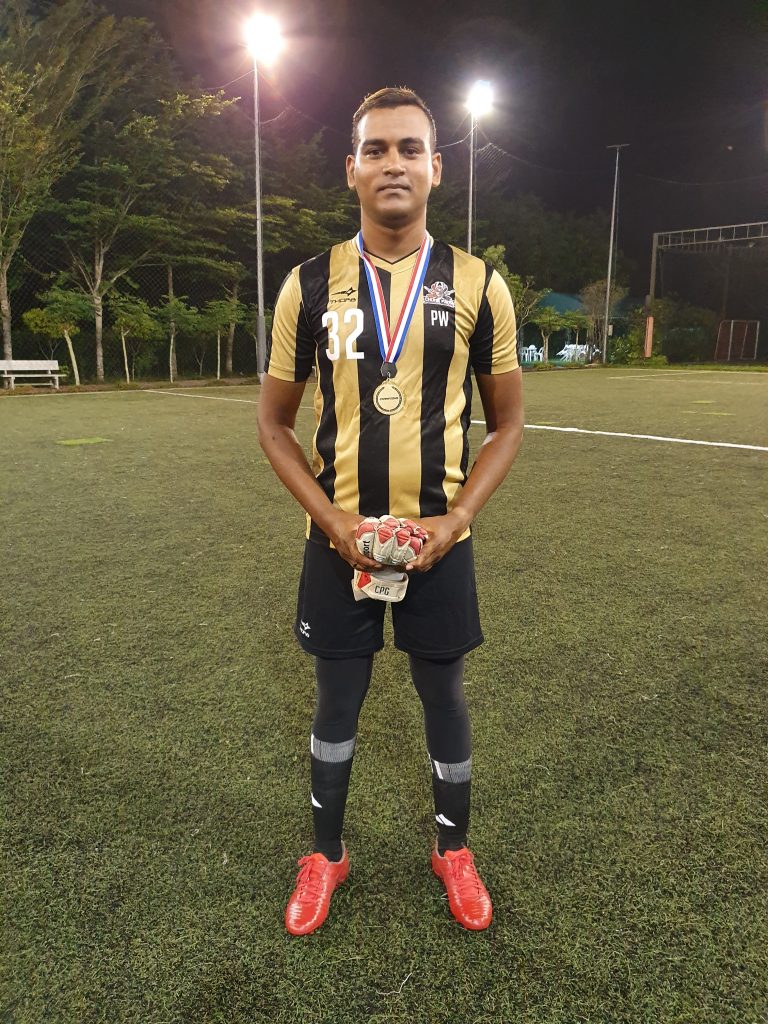 Baroners 98, coming in second, secured themselves the cash prize of $750.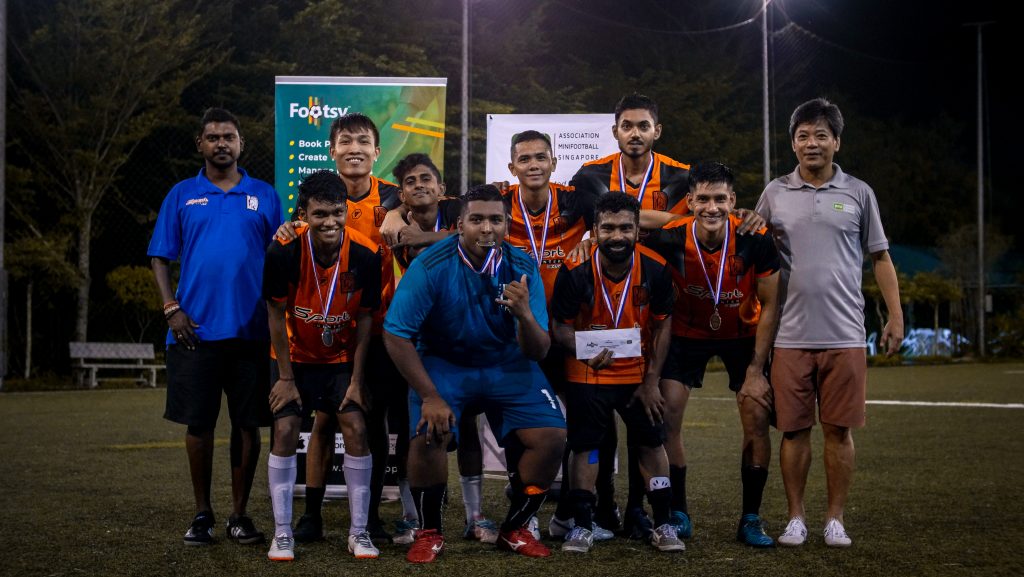 In the third and fourth round placing match, La Plata Jrs beat Players 4-1 to win $500.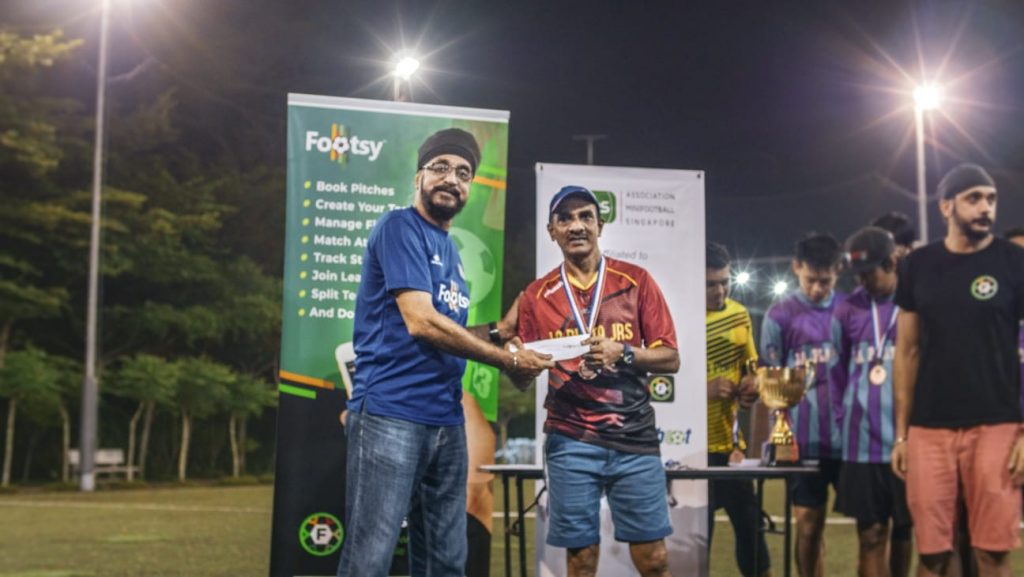 At the prize presentation ceremony, president of the Association of Minifootball Singapore (AMS) Mr Tay Peng Kee addressed the players before the announcement of the 17 players selected for the trials.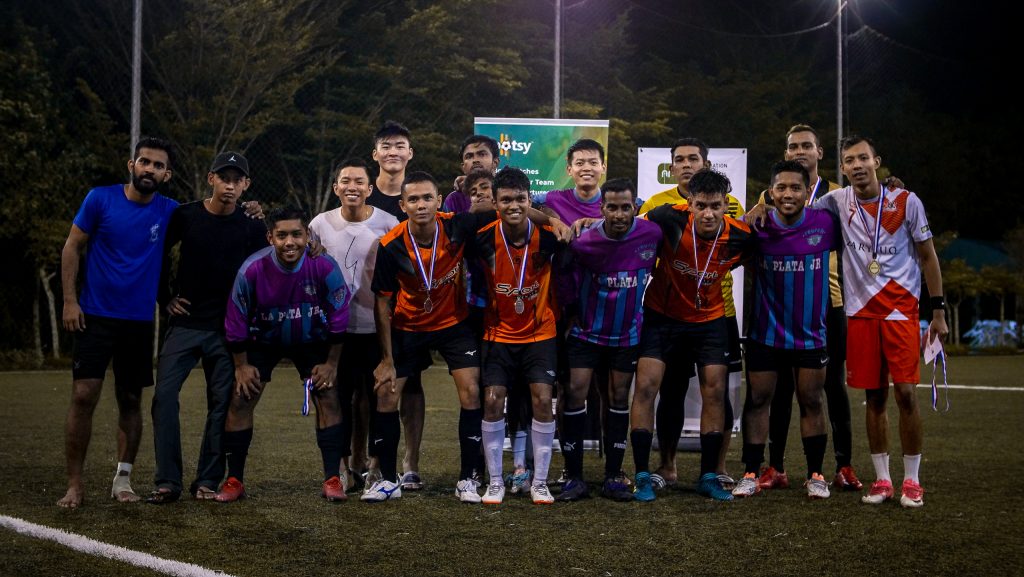 The players selected are as follows:
Ghanisheelan s/o Vijayakumar – AMS Team 1
Justin Luke Nirmalan – Baroners 98
S. Vikram – Baroners 98
Husaini – Baroners 98
Nur Muhd. Danial B Mazlan – CPG
Muhd. Fairus B Mohd. Nasir – CPG
Jordan Chan – Joga Bonito
Azrin Junaidi – Joga Bonito
Fung Jing Neng – Joga Bonito
T. Mohaanaraj – La Plata Jrs
Mathew Shiva s/o Sinivasan – La Plata Jrs
Luis Lim Boon Keat – La Plata Jrs
Muhd. Nurul Islam – La Plata Jrs
Muhd. Al Nazirul Islam – La Plata Jrs
Muhd. Azam – La Plata Jrs
Soumya Brata Das – Players
Abdullah B Bazeer Ahamed – Players
Footsy would like to congratulate all selected individuals and to the top 3 teams that placed at the tournament and are proud to have been the Sports Tech Partner of AMS for this tournament.